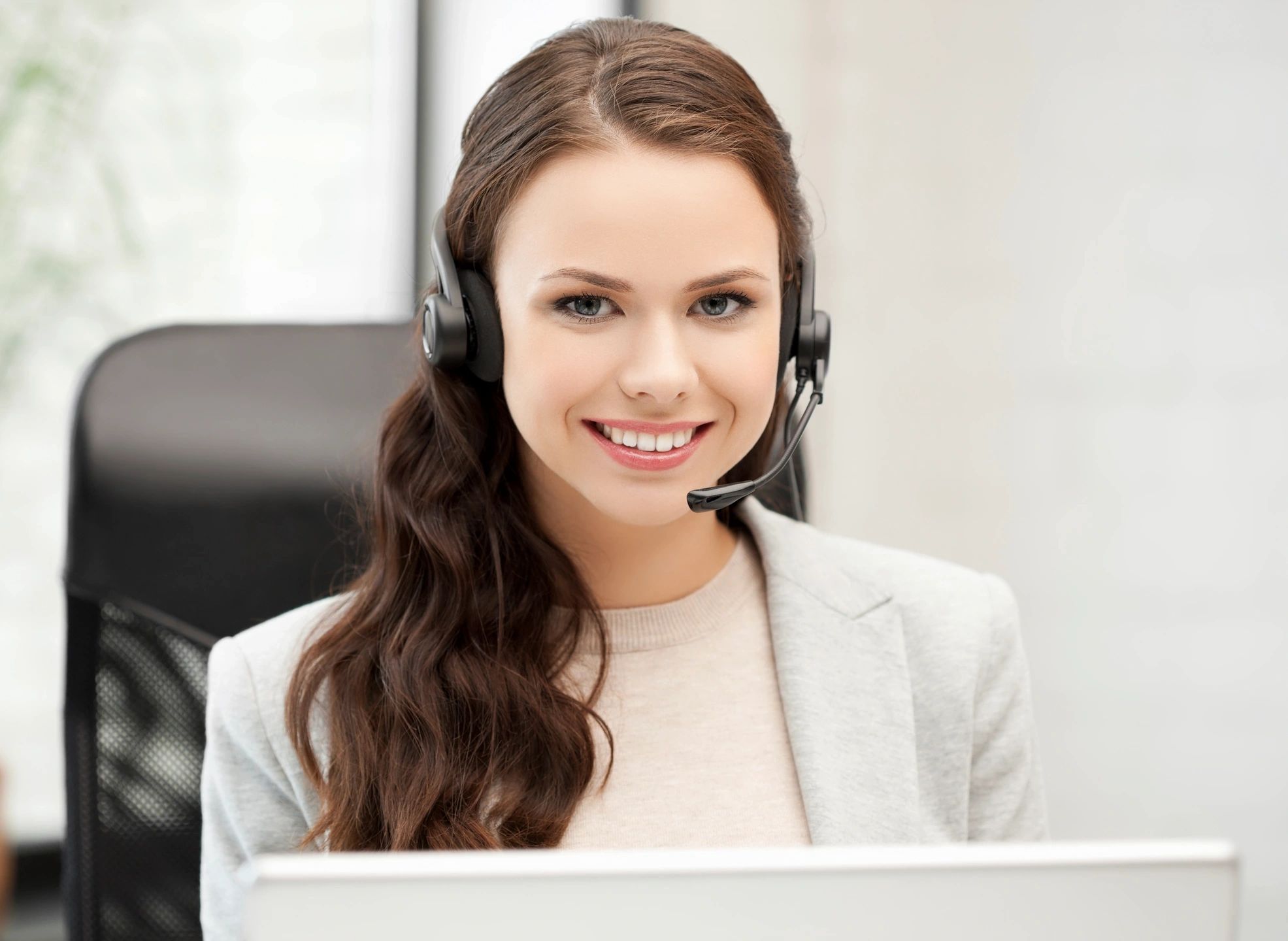 General questions
WHAT IS LABEL MUSIC?
Labal Music is a music distributor that sell your music to big music retailers around world and collect your revenue from unauthorized uses in YouTube and Facebook.
HOW MUCH DOES LABEL MUSIC COST?
Label Music is free to join and open worldwide. You can join us any time without limitation from all users around the world and from any countries.
We retain a 25% administrative fee for earnings that accrue from sellings and claims made with tracks you have uploaded to our platform.
HOW TO CREATE A RELEASE?
In this tutorial, you'll learn all the steps to follow to create a release using the SonoSuite platform as example.
See video below
HOW DOES THIS WORK WITH YOUTUBE CONTENT ID?
Label Music fingerprints your music copyrights and claim any videos that use your music on YouTube. We can then collect advertising revenue on those videos.
WHAT IS THE PROFIT SHARE PERCENTAGE?
HOW DO I GET PAID?
clients receive their royalties via PayPal.  Please be sure to input your PayPal email address in your account information section in order to be paid properly and on time.
CAN I GET PAID IF I DO NOT HAVE A PAYPAL ACCOUNT?
Although we pay out PRIMARILY by Paypal – if you do not have access to a Paypal account, you can contact a support representative to find out what other options we have available to be able to get your payment to you.
WHAT IS YOUTUBE MUSIC AND HOW DOES IT WORK?
YouTube Music is YouTube's streaming platform. Too Lost distributes to both YouTube Music & YouTube Content ID.
When you distribute releases to YouTube Music, you can see videos on YouTube that contain your cover art, your songs & the song information in the description. This is normal, and these videos are monetized – so you will earn money to your Too Lost account when these videos earn revenue from ads and views.
YouTube Music publishes all the content they receive from distributors in "video art" format. This means that every single, EP or album distributed to YouTube Music will publish as an 'auto-generated' video using the Cover Art of the release as the video thumbnail and video content.
These songs are also available ad free to YouTube Music subscribers & on the YouTube Music app.
If you don't want your music on YouTube Music, make sure to uncheck "YouTube Music" as a delivery channel when distributing your releases.
Remember, you can still deliver to YouTube Content ID and not YouTube Music (and vice versa).
Did your video release appear on a different YouTube channel?
By default, YouTube Music will send the release to one of these three channels:
"Various Artists – Topic" (Ie. Various Artists 1, Various Artists 2)
"[Artist Name] – Topic": This channel is created automatically by YouTube. All auto-generated videos from one artist are stored here.
Your personal channel: YouTube will prioritize the synchronization of auto-generated videos with your channel.
If you want to link a release to your own YouTube channel, or want to apply for an Official YouTube Music artist channel, please contact [email protected] for more information.
CAN I DELETE MY RELEASE'S METADATA AFTER DISTRIBUTION?
Once a release has been distributed and the corresponding ISRC/UPC codes generated, it cannot be deleted from the catalog.
Our platform needs to keep the metadata registered even if it has been taken down, for accounting purposes.
If you issued a takedown, the content can be removed from all stores or specific stores (it's your choice!).
However, the release will still appear in your Distribution Portal for the next couple of months. We will continue to collect any overdue royalties, as some may come in months later.
When all outstanding royalties have been collected, the release will be removed after the following reporting quarter.
Meanwhile, it is important that you do not erase the release information, even if it isn't live in stores.
Remember, deleting the catalog's metadata does not imply that the channels have taken down the release or that it will be taken down.
For more information on our Takedown Policy, click here.
Sometimes you just need to make edits to your release, and may not need to take it down. See what you can or cannot edit on your live releases to avoid having to remove your content all together – click here to learn more.
CAN I DELETE MY RELEASE'S METADATA AFTER DISTRIBUTION?
The admin team generally approves tracks within a week. You should have received an email with a few questions  about you and your music. You can help speed-up the approval process by replying to the email with detailed answers to  the questions.
CAN I DELETE MY RELEASE'S METADATA AFTER DISTRIBUTION?
To check the status of your balance and earnings, follow these steps:
1. Go to the Distribution Portal
2. Click on My Account
3. Click on the "Balance" tab.
This tab has various columns and a lot of information available. Here are the definitions to a few of them :
Current Balance: The total amount of earnings from your current catalog.
Pending Outpayments:  The amounts requested for payout, but have not yet been fulfilled.
Pending Invoices: The amount owed to Star Music (from recoupable royalty advances, sample clearances or project budgets)
Confirmed Total: The amount that is available and can be requested for payout.
Unconfirmed: The amount for which we have received sales data, but not the corresponding payment from the channel (this is only available on certain user accounts, and may only be available via download on others)/
Minimum Payout: The minimum amount needed to request an out payment. By default, this is 10 USD, but may vary on certain accounts with specialized deals or on accounts containing flagged content.
HOW TO GET YOUR APPLE ARTIST ID?
The Apple Artist ID is automatically assigned to each artist that has uploaded to the iTunes Store and Apple Music.
For Artists who already have content on iTunes or Apple Music, they can enter their Apple IDs on Too Lost. This will prevent content from being delivered to the wrong artist page.
Once the works of an artist are available, the artist ID can be obtained via Apple's artist page.
To obtain the artist ID follow the following steps:
1) Search any album or artist on iTunes
2) Click on artist's name to visit their artist page
3) The ID appears after the letters "id" on the url (example: 262836961)
The format of an Apple Artist Page URL is:
https://itunes.apple.com/us/artist/[ ARTIST NAME ]/id[ ARTIST ID ]
NOTE: Make sure that the URL is the artist page, not the album page.
WHEN DOES MY MUSIC GO LIVE IN STORES?
We pride ourselves on delivering your content fast and efficiently. We delivery your music few day it is approved (which can be as fast as 48 hours!)
However, different stores have different content ingestion models and processes of content moderation. Meaning, some stores are faster than others.
We recommend creating your releases with a release date at least 7 days ahead of the day you distribute the release to ensure stores report your song live and playable at the same time.
For best results, give your release a date 1-3 weeks in the future. This gives you enough time to pitch your song on Spotify for Artists for editorial curation, and properly promote the release across all the DSPs.
Major store live time averages:
Amazon Music: 3-7 business days after delivery
Spotify: 24-48 hours after delivery
Apple Music & iTunes: 24-27 hours after delivery
Tidal: 1-3 business days after delivery
Pandora: 3-7 days after delivery
Deezer: 3-5 business days after delivery
YouTube Music: 3-7 days after delivery
YouTube Content ID: 2-5 days after delivery *
(Members: for more delivery times and store info, click here)
* YouTube Content ID claims start after 2-5 days after delivery, but work on both an automated & manual schedule maintained by YouTube's content moderation team. Some videos may take longer to claim.
WHAT IS THE AMBASSADOR PROGRAM?
Label Music Ambassador Program enables members to earn cash for referring friends, family, classmates, colleagues, collaborators and fans to sign up with Too Lost.
Any member can apply to be an ambassador from their User Portal.
Ambassadors earn 5% of every new member sign up coming from their referral link.
Additional perks and prizes are enabled for ambassadors who we see continued success and who generate a large amount of sign ups.
WHAT IS THE TAKEDOWN POLICY?
If a member distributes a release and wants it to be taken down, they can issue a content removal from all stores, or specific stores, by requesting a takedown. Remember, if you need to make edits or update release details, you can do so without issuing a takedown.
HOW CAN I ISSUE A TAKEDOWN REQUEST?
To complete the takedown of a release, please follow these steps:
Go to the release in your Catalog.
Go to tab "6. Distribution".
If you want to take down the release from all channels: Select "Takedown from all channels".
If you want to take down the release from one (or more) channels: Search for the specific channel in the list and select the option "Takedown" that is shown next to its name.
Although infrequent, some Takedowns may be subject to processing fees. If your takedown requires a processing fee to be paid, you will need to pay that before your takedown request can be processed.
WARNING: The releases must maintain the original information (cover image, audios, codes, artists, etc.) until the takedown is complete. Otherwise, the takedown could be delayed.
This process can take from 2 to 10 business days (every store has their own policies and takedown methods).  If after 2 weeks the content is still published in stores, please contact your Label Partner or visit our support desk.
WHEN & HOW DO I RECEIVE PAYMENT?
Payout reports are made available around the 25th day of every month. You can check your balance in your 'Sales' tab on the distribution dashboard.
Users must initiate a payout request from their dashboard.
Within 2-3 days of initiating the request, users will receive a payment via Paypal from Star Music.
Before requesting a payout, please remember:
There is a $10.00 minimum payout
Check your Paypal address in your account settings. Any changes need to be made latest 24 hours before payout request.
New users may not see balance, or only see unconfirmed sales for their first 2 months on the platform. All digital stores report sales at least 30 days behind schedule. Meaning, new users can request payouts 2 months after their first release was distributed.
We encourage consistent releases of music to ensure consistent payouts.
We will send a confirmation notice to your dashboard once your payout has been sent. Please only contact us regarding missing payouts if 7 days pass and you have not received a confirmation notice. If you receive a confirmation notice, and still haven't received your payout, please refer to the PayPal account listed in the confirmation notice and contact your Label Partner immediately.
If you have had a fraud notice, piracy or copyright issue on your account during the relevant payout month, your payout may be subject to a hold. We will notify your account email if this is the case.
HOW MUCH TIME DOES QC TAKE?
QC TIMING IS A TERM FOR VALIDATION, NOT APPROVAL.
The term Validation is used for all the content that has been already reviewed from the QC team. In order to start the process, a distribution order has to be made from the tenant or end-user.
The process of validation can can take a maximum of 72h (working days). In the event that there are exceptional cases at the content level for which the period of review by the QC team may take longer than the agreed period, the tenant will be duly informed in advance.
**This QC timing is not applied for Bulk Upload releases.
The act of Validation can concur in one of the following 2 actions, depending on the status of the content reviewed:
Approval. It means that the content fulfills Quality Control standards, therefore it is approved and automatically distributed to the Digital Music Services requested by the end-user.
Ticket to the tenant. When a content is not Approved, a ticket explaining the reason why it is not eligible to be approved is created, so the give the client the information and fix the issue.
Since the creation of the ticket, the client has a period of 30 days to fix the content and communicate with QC team. Otherwise, after 30 days the content will be rejected and the Score will decrease.
The standards for the QC team to approve a release are detailed in the Content Style Guide.
Once the release is Approved, it will enter our distribution pipeline and delivered according to the DMS timing. Our QCT is only for validation before the distribution.
HOW LONG DOES IT TAKE TO PUBLISH A CONTENT?
From the moment a content is distributed by the end-user, the Quality Control (QC) will be carried out. If the content meets all the stipulated requirements, which appear on our Styles Guide, it will be approved by our QC team and then delivered to the selected channels. More information about the QC Timing here.
End-users as well Tenant Admins can always check the status of the distribution of a release by looking at the "History" tab of the release.
Once the content has been completely delivered to the channel(s), the timing for the publication will depend on each channel: it can take from 2 to 15 working days. For this reason, we recommend making the distribution as early as possible, at least 15 days before the release date, to make sure the content will be published on the desired date.
Please note that the 2 to 15 working days period is extended during festive and holiday periods, meaning it can take more days for publication. SonoSuite will notify all its clients about any specific deadline communicated by the channels.
HOW DO I EDIT ARTIST INFORMATION?
You can add links, bios, social media pages and other information for active artists on your account. To edit artist information, follow these steps:
Go to your Catalog in the Distribution Portal
Click "Artists" in your Catalog sub-menu
Search and click on the artist you want to edit
Add information, and remember to save.
Adding your YouTube User and Apple Artist ID are super important to ensure there are no delivery issues for artists who already have content on YouTube Music or Apple Music/iTunes.
We will soon introduce new features that can utilize this information, so make sure to keep it updated and fill it out!
WHAT ARE UNCONFIRMED ROYALTIES?
Unconfirmed royalties are earnings that have yet to be made payable to us by the stores, but are still pending confirmation from our Finance department.
You can access a summarized report of your unconfirmed sales by using the "Download unconfirmed sales report" option in the Sales > Reports section.
Since these sales are yet to be confirmed, they are considered "Estimated Sales" and as a result the amounts may vary slightly due to withholding taxes or exchange rates.
Sales that are still pending confirmation are not included in the user balances, so you cannot request out-payment for these earnings UNTIL these earnings are confirmed.
Our objective in showing you these unconfirmed royalties is to fulfill our promise of full transparency. However, please remember these are only the estimates given to us from the stores, and your confirmed earnings may vary slightly.
Why are royalties pending confirmation?
The main reason why royalties are pending confirmation is that music services issue their sales reports weeks or months in advance of issuing the payment for that corresponding period.
In order to provide this information as soon as possible, our Royalties Department uploads the sales report as early as we receive them, so the users can check the evolution of earnings in the Sales > Analytics tab.
However, it is only after we have receive payment for that report that we can confirm these sales and pay them. That is when these royalties become payable.
After sales are confirmed, the end user balances will be updated with their corresponding store/site earnings.
In some occasions, royalties can be pending confirmation due to extraordinary circumstances, such as:
The music service is being unusually late on payments. As soon as we are confirmed of an excessive delay on payment by the service or are aware of this special circumstance, we will communicate it to all members so they can plan for this inconvenience in advance.
A technical issue has hampered the normal confirmation schedule and there is a backlog on confirmation. In that event, we will prepare and communicate to each member a payment plan so they can have an estimation as to when sales will be confirmed and payable.
Music services apply small adjustments in recent reports that apply to previous periods. These adjustments can appear as unconfirmed sales since the service usually applies them without any notification. Periodically we review these adjustments to include them in our confirmation period so everyone is up to date. Please bear in mind that music services are constantly reviewing their reporting processes and are constantly improving them.
WHAT IS CONSIDERED AN EP?
Stores consider a release to be an "EP, when it has:
4-6 tracks with a total running time of 30-minutes or less.
OR
1 to 3 tracks, with one track at least 10-minutes long, and a total running time of 30-minutes or less.
WHAT IS SPOTIFY FOR ARTISTS?
With Spotify for Artists, you can see who's listening to your music and take control of your artist profile. As part of the Spotify for Artists community, you'll also be the first to know when we create new tools and features for artists. Once you distribute your first release, just click 'Claim Your Profile' on https://artists.spotify.com/
If you are releasing music on a new artist page (meaning you do NOT currently have music on Spotify) please note: If you want to take advantage of Spotify for Artists "Editorial Playlist Submission Tool" or you are working with a PR/Promotional company for your first release, you may need access to your Spotify for Artists account prior to your first release. You will need to contact your Label Partner on your dashboard and request your Spotify URI (the unique catalog identifier). To best prepare for this, please upload your first song/album 3-4 weeks prior to the assigned official release date.
If you already have music on Spotify from an old distribution company or label, and want your new Star Music Record's release to merge on the correct page, please note: We do our best to pair your new content with your current catalog, however to avoid mistakes and metadata errors on Spotify, please alert your Label Partner on your dashboard prior to your first release going live (we recommend 1-2 weeks before your first release goes live) with your current URL to your Artist page on Spotify. This will ensure this release and future releases deliver to the correct page.
If your content delivers to the wrong page, please contact our support at: [email protected](with the subject "Spotify Delivery Error")
CAN I RELEASE MUSIC WITH SAMPLES?
Label Music can help you release cover songs, but songs containing samples cannot be approved or may require an additional information request.
What's the difference between sampling and cover songs?
Cover Song
A cover song is a song that you performed & recorded yourself, but the music was written by someone else. This is totally fine.
Sampling
Sampling is when you use the actual recording of another artist's performance. For example, if you use the recording of Ariana Grande's "Dangerous Woman" as your back track, it's usually not legal.
Unless you have written permission from the original artist, the label, or owner of the copyright, you cannot release a song with a sample.
Clearance is possible, but is rare for smaller artists and can be an expensive process.
Songs with unauthorized samples can be subject to legal action – so to avoid legal issues with your releases, make sure you only distribute songs you own the rights to or have clearances for.
If you are unclear if your song contains a sample, feel free to email our support.
For songs that are in Public Domain, and NOT eligible for distribution, click here.
For more information on Public Domain and Copyright, click here.
WHAT IS QC?
QC stands for "Quality Control" – this is our team of content curators working hard to ensure your content doesn't contain any unauthorized samples or sounds and meets each store's individual content guidelines.
Please allow 1-5 days for your first few releases for QC to handle your release. After a few releases, the process goes faster for new users.
That being said, plan your release properly. Give your release 7 days to process.
To clarify, we always recommend uploading your release to Star Music one week before the actual release date.
This is to ensure the song gets on all stores & platforms on the same day, at the same time.
HOW DO I TRANSFER MUSIC FROM AN OLD DISTRIBUTOR TO STAR MUSIC?
You can do a catalog transfer from another distributor like Distrokid, Tunecore or Ditto, and maintain your current stream counts.
If you want all your releases under one roof, we recommend to follow the next steps:
Create the releases in Star Music: Use the same titles, artist names, genre, etc.
IMPORTANT: Use same ISRC codes. This is to make sure you do not lose the plays.
We recommend you do not use the same UPC code or Reference code. We can issue you a new UPC and Reference code for free, and it prevents potential auditing issues with the digital stores.
Distribute the releases.
Wait until the releases appear online in the stores and streaming sites. There should be an overlap time, where both the Star Music version and old distributor's version are up together. After 1-2 days of overlap, use sites like Spotify, where you can check plays on the platform, to confirm plays are transferred and/or tracks are linked.
If after one week you don't see the new release with the correct plays contact support or your Label Partner.
Once the plays appear correctly transferred, you must issue a takedown on your old distributor. If they don't display an option for takedown, contact their support team and explain you are in the midst of a catalog transfer and need the content removed from the stores.
If you have additional questions or concerns, use our support desk or contact your Label Partner.
DO THE DIGITAL STORES TAKE A CUT OF MY MUSIC SALES?
Yes, most do.
Generally, stores like iTunes, Amazon and others keep around 20% of a sale. We get the remainder of a sale (this is called the wholesale price) and share 75% of this amount to you. This is the case for every label and every distributor licensing music to the digital stores.
Remember, it still means you are receiving 75% of your royalties. The stores need to make money as well!
For stores that offer full-track streaming, there is a proportionate share worked out differently for every store. Therefore, monthly payouts for music streaming sales can vary each month. You can check all the information shared by channels on your Sales Reports.
Members can read more about each store's payout process by clicking here.
WHAT IS A COVER SONG?
A Cover Song or a Cover Version is a remake or new performance recording by someone other than the original artist or composer of a commercially released record.
Example 1: Skinny Love by Birdy is a cover of Skinny Love by Bon Iver
Example 2: Seven Nation Army by Zella Day is a cover of Seven Nation Army by The White Stripes
You can release cover songs with Label Music. Visit this link to learn more about obtaining a mechanical license for your cover song.
CAN I DELIVER EXPLICIT CONTENT?
Yes, but you have to carefully flag it as explicit when creating your Release.
Many of the digital platforms have parental control processes available that will prevent explicit content from being displayed to children who visit their digital store.
Explicit tracks should be correctly labeled when a Release is being created & distributed. Failure to correctly identify explicit content may result in your Release being removed from the stores after it has been delivered.
For more information on our Content Guidelines, click here.
HOW DO I ADD LYRICS TO A RELEASE?
If you want lyrics to be included in your release delivery, you can do so from the track information section.
We deliver lyrics to all of our partners who accept them.
You can always add lyrics later by visiting "Tracks" in your "Catalog" section in the Distribution Portal. Just remember, any edits or changes to tracks or releases need to be updated in order for changes to reflect in the stores. For more information on that, click here.
CAN I DISTRIBUTE TO BEATPORT?
If you want to release music on Beatport with Star Music, please contact your Label Partner in the dashboard with message subject "Beatport Approval".
By default, we disable Beatport for new user channels, unless advised otherwise. Please let your Label Partner know if you plan on utilizing Beatport as a channel for distribution.
Keep in mind, Beatport has special conditions for releases.
WHAT IS A UPC OR EAN CODE?
A UPC (Universal Product Code) or EAN (International Article Number) is a unique code used to identify a Release.
Note: Releases get UPC codes, and individual tracks get ISRC codes.
WHAT IS A UPC OR EAN CODE?
A UPC (Universal Product Code) or EAN (International Article Number) is a unique code used to identify a Release.
Note: Releases get UPC codes, and individual tracks get ISRC codes.
WHAT ARE MUSIC DIGITAL STORES DO YOU DISTRIBUTE'?
Currently we distribute music to the stores list below:
7 Digital
Agedi
Akazoo
Amazon Music
Anghami
AWA
Beatport
Boomplay
BMAT
Claro Música
Deezer
Dubset
Facebook Rights Manager
Google Play
Gracenote
iHeart
IMI Mobile
iTunes Store | Apple Music
Jaxsta
JioSaavn
KDigital Media
KKBOX
MixCloud
MonkingMe
NetEase Cloud Music
Pandora
Resso
Rhapsody/Napster
Shazam
SoundCloud
SoundExchange
Spinlet
Spotify
Tencent
Tidal
TikTok
Traxsource
UMA
Xiami Music
Yandex
YouTube Audio Content ID
YouTube Music
Zvooq
DO THE DIGITAL STORES TAKE A CUT OF MY MUSIC SALES?
Yes, most do.
Generally, stores like iTunes, Amazon and others keep around 20% of a sale. We get the remainder of a sale (this is called the wholesale price) and share 75% of this amount to you. This is the case for every label and every distributor licensing music to the digital stores.
Remember, it still means you are receiving 75% of your royalties. The stores need to make money as well!
For stores that offer full-track streaming, there is a proportionate share worked out differently for every store. Therefore, monthly payouts for music streaming sales can vary each month. You can check all the information shared by channels on your Sales Reports.
Members can read more about each store's payout process by clicking here.
HOW DOES YOUTUBE CONTENT ID WORK?
YouTube Content ID is a digital fingerprinting system developed by Google which is used to easily identify and manage copyrighted content on YouTube. Videos uploaded to YouTube are compared against audio and video files registered with Content ID by content owners, looking for any matches.
Once you activate the Content ID channel for your music, YouTube creates a reference as an invisible fingerprint that will protect your content distributed and will detect all the third party content using your catalogue.
We work with Content ID to collect revenue from videos utilizing your music.
Content ID is a piece of intellectual property that has been created to protect your content on YouTube. Therefore, if you don't have the exclusive rights to distribute and you activate this option, it can generate YouTube property conflicts in the short or long term, causing you potential trouble with your channel and/or potential legal issues. YouTube Content ID can be only activated if you have the 100% exclusive rights to the release, including the composition. If you leased an instrumental or beat (on sites like BeatStars.com or traktrain.com) you are most likely not eligible for Content ID on that track.
When releasing an album or single on Star Music, you can choose to enable or disable YouTube Content ID. When enabled, all songs in the release will be added to the Content ID database.
Please note: All videos using your audio INCLUDING your own will be claimed. You will still make earnings from your own channel, however, they will only appear on your Star Music dashboard.  So, by having the Content ID activated, you will receive a claim on your YouTube Channel. This is NOT a strike, and will not do any harm to your channel's standing. The claim is alerting YouTube that the music used in the video is protected, and they will forward any earnings from monetized views to your Star Music account.
All Star Music members receive 75% of their Content ID earnings.
WHO OWNS MY MASTERS?
Label Music does NOT control your masters.
You maintain 100% of your music's rights.
Along with owning your masters,  you also keep 100% of all royalties generated!
If you participated in our label program, your label release may be subject to different terms. For questions regarding your Label Music label release(s) or special releases, please contact your Label Partner.
ARE CHANGES IN RELEASES AUTOMATICALLY REFLECTED IN THE STORES?
No.
In order to reflect any changes in audio, metadata or pricing, the release needs to be updated. To learn more about updates, please click here.
CAN I GIVE AWAY MY MUSIC FOR FREE?
There is no way to sell a song for free in the online stores such as iTunes. If you see a song available for free download in iTunes, this is because the iTunes editorial team made that decision.
If you want to give your music away to certain, specific people you know — such as radio stations, DJs, and friends — an easy way to do this is to just email them your MP3s (or FLAC files, etc.). You can also put your MP3s on a file hosting service and give whoever you want a link. For example, if you use Dropbox, just right-click on the file and select "Share…"
If you would like to purchase your own songs on iTunes to give as gifts to other people, open iTunes on your Mac or PC. Then click the sub-menu to the right of the price and select "gift this song." There are more instructions here:
http://support.apple.com/kb/ht2736
WHAT DOES ENCODING MEAN?
Encoding is the conversion of one format into another digital file format, often referred as 'output format'.
All the music you upload is being transcoded to FLAC files in the highest possible bitrate- without any quality loss.
WHAT IS THE REQUIRED FORMAT FOR UPLOADING AUDIO?
Your audio files must meet the format specifications below to go live in the digital stores.
The audio files format required is:
WAV stereo 44.1 kHz (sample rate), 16 bit (bith depth), 1411 kbps (sample rate). We also accept 24 and 32 bit files.
If you have an MP3, M4A or other audio file, and have no way of exporting the song as a WAV file, you can use different software, or an online converter to convert your current file to WAV.
This site is a good example of free online converters: https://www.onlineconverter.com/audio-to-wav
IS LABEL MUSIC SECURE?
Yes! Label Music uses bank-level SSL encryption (SHA-256 with RSA, TLS 1.2) to transmit credit card information. That credit card information is then securely sent directly from your browser, to our credit card processor — your credit card numbers never actually touch our servers or our database.
Your entire session is SSL encrypted ("https").
This all helps us prevent unauthorized access to your account and personal information. For more information, please refer to our Privacy Policy
WHAT IS AN ISRC CODE?
ISRC, the International Standard Recording Code, is the internationally recognized identification tool for sound and music video recordings.
Note: Releases get UPC codes, and individual tracks get ISRC codes.
WHY DOES MY RELEASE ARTWORK NEED TO MATCH MY RELEASE DETAILS?
It's crucial that the information you've provided on your front cover art matches the information provided in your submission, and vice versa.
For example, if your artist name appears on your front cover art as "Chris Robley & the Fear of Heights," the exact same artist name must appear in the information provided (and not just "Chris Robley"). Such discrepancies could cause confusion for customers, and as a result, our digital partners have requested we only deliver content that is a match.
If you received an email from us about a mismatch you should find information about the issue below.
Artist Name:
The spelling and formatting of an artist name on the front cover art must match with the artist name entered in your submission.
Additional performing artists listed on the artwork must be credited and added as a primary or featured artist on the album or on the specific tracks they perform on.
All artists listed as "featuring" or "with" on the front cover artwork must be credited as a featured artist on at least one track with the same spelling.
Album/Single Title:
The spelling and formatting of an album/single title on the cover art must match the album/single title entered in your submission.
Version info (Remix, Radio Version, etc.) used on cover art must also be included in the album/single title of your submission.
Language:
The information on the front cover art must only be presented in one language.
The language and or characters used on the front cover art must match with the album language presented in your submission. For example, if the info on your cover art is in Greek characters, your submission must also be entered in Greek characters, and vice versa. Or, if you selected "Spanish" as the album language, the information on your cover art must be presented in Spanish.
Cover art must be in the same language as the metadata. Meaning, if the metadata text is in English characters, the artwork cannot be in Japanese or Greek Characters only, for example.
For further clarification on content guidelines, please click here
RELEASE DELIVERED TO THE WRONG SPOTIFY ARTIST PAGE?
Sometimes, when a new release is distributed to Spotify it is assigned to an incorrect Spotify Artist Profile. Spotify may also create a new artist profile instead, while a previous one already exists.
This issue tends to happen with Artist Profiles with identical or similar names, as Spotify creates and organizes them automatically.
If you haven't delivered music yet, please click here to learn how avoid this issue.
In case one of your releases has experienced this problem, we can contact Spotify in order to request a fix.
To do so, we need you to send us the following information:
URI of the right artist profile (if the artist still doesn't have a profile, please tell us to create a new one for the correct artist).
URI of the wrong artist profile – make sure to label it as "wrong" profile.
URI of all the albums / EPs / singles you want to move to the right profile
Don't know what a URI or how to find one? Click here to learn about Spotify URI.
We need this data to request the modifications to Spotify properly.
Please check before sending the data to avoid any further mistakes.
SPOTIFY URI: HOW DO I FIND IT? WHAT IS IT?
The Spotify URI is similar to the release link (URL), and it's the official format requested by the platform to proceed with any modifications.
You can get it by following these step. As of now, you cannot do this on the mobile app:
1. Open the Spotify computer app and go to the song or album or artist that needs changes.
2. Right click on it and select "Share".
3. Position the cursor on "Share" and then click "Copy Spotify URI". The code will be copied to your clipboard.